We are regionally and nationally recognized for our innovative programming and development and renovation of homes people can afford. We work statewide with headquarters in Missoula and have built new construction or rehabilitated and preserved properties across Montana.
Homeword is an equal opportunity employer.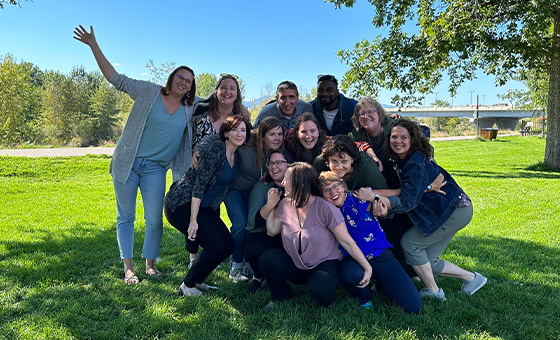 Homeword is a winner of the Missoula Western Montana Business Top-10 Workplace and Missoula Job Service Executive Committee Employer of Choice.
We treat our employees and those we serve with respect and dignity. We value integrity, compassion, a sense of community and excellence in all our work. We are collaborative in nature and believe in providing our staff with training and room to grow personally and professionally.
We also try to walk the walk in every way that we can: we strive to buy locally, are committed to our community, find every way possible to save energy in our office and use alternative forms of transportation to commute to work.
BENEFITS AT A GLANCE
Meaningful work and competitive pay
Professional development opportunities
100% of employee health insurance premium paid by employer
Short-term disability, long-term disability and life/accident insurance paid by employer
Simple IRA plan with dollar-for-dollar matching up to 3% compensation
Four weeks of PTO per year, five weeks of PTO after two years
11 paid holidays a year
JOIN OUR TEAM
No open positions at this time