MEETINGS
Board meetings take place the first Tuesday of every even month from 11 a.m.-1 p.m and are often held virtually. Contact Homeword to register for a board meeting.
APPLICATION
Homeword has a maximum of 13 board members and maintains a rolling application process. Applications can be submitted at any time and will be reviewed in the spring.
Please see the open board application process and documents if you would like to apply.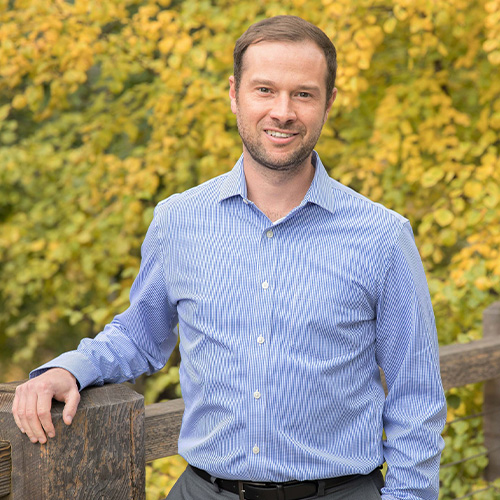 JASON ERICKSON
Treasurer
Jason currently works as the Deputy Chief Credit Officer at First Security Bank of Missoula. He has over 18 years of banking experience in Missoula, all in the area of commercial lending. He is a lifelong Montanan, who was born and raised in Glasgow before moving to Missoula in 1998.  Jason has bachelor's degree in business administration with an emphasis in finance from the University of Montana. Jason believes that stable housing and financial education are building blocks necessary for members of our community to reach their full potential. He is thrilled to serve on the Board of an organization like Homeword that addresses these issues every day. When not working or volunteering, Jason enjoys spending as much time as possible with his wife, Amanda, and two kiddos, Ella and Hunter.
MEG HAENN
Vice President
Meg Haenn is the Deputy Director of National Wildlife Federation's South Central Region.
Since 2011 Meg has had the privilege of including Missoula as part of her home base. "Homeword was one of the first non-profits I was introduced to in Montana, as both a donor and an advocate. It is an organization that embraces the need for second chances, and amplifies this by building up people's skills so that they can take better care of their own needs, while being contributing members of society. I have a real respect for the approach the organization has taken in becoming a resource for individuals and families, as they develop their financial health, and, understand the value of homeownership for both the person and the community at large."
Meg has more than 38 years of experience in election, environmental, social justice, and labor program management in the non-profit sector. She received a Bachelor's degree in Organizational Management from Trinity University, Washington D.C. When not working, volunteering, or traveling, Meg shares her time with her husband, son, two step daughters, dogs, cats and llamas.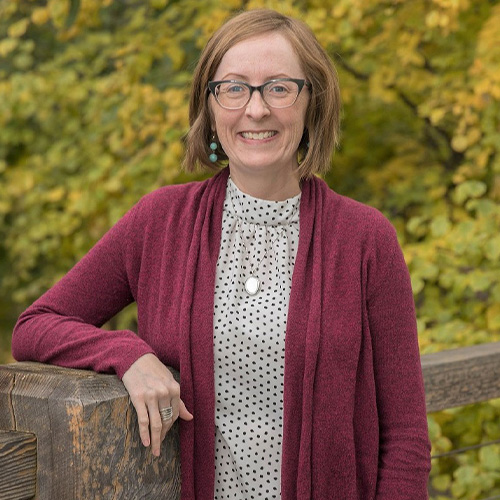 BETH HAYES
President
Beth Hayes works as a Fair Debt Collection Practices Act Project Attorney at Montana Legal Services Association
She received her J.D. from the University of Montana School of Law in 2009. Beth has previously worked at the Missoula Housing Authority, and with the Foreclosure Assistance Program, as a Triage Staff Attorney and an Equal Justice Works AmeriCorps Fellow at MLSA. She also previously served on the Board of Directors for the Missoula Urban Demonstration Project (MUD), and plays trumpet in the Missoula City Band and Missoula Community Concert Band.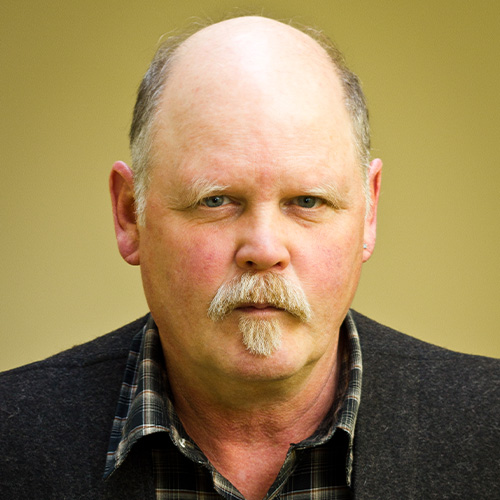 BRUCE HAROLDSON 
Member
Bruce recently retired after 24 years working as a structural engineer and project manager for Beaudette Consulting Engineers (now known as DCI Engineers). For the last 13 years he specialized in historic renovation of buildings throughout the region, particularly in Yellowstone National Park.
Originally from Minnesota, Bruce moved to the Missoula area after graduating in 1976 with a BA, initially working for the US Forest Service and attending graduate school at the University of Montana. After a few seasons with the Forest Service, he started working all types of construction and worked as a design build contractor before being hired by Beaudette Consulting Engineers. In addition to serving on Homeword's Board, Bruce is also a member of the Missoula Historic Preservation Commission Board.
"I have been aware of Homeword since they originated out of WORD and I had minor involvement with their homes at Orchard Gardens and Equinox in Missoula. I'm excited to be participating in the Project Committee and hope to use my construction and renovation experience as Homeword creates more homes Montanans can afford."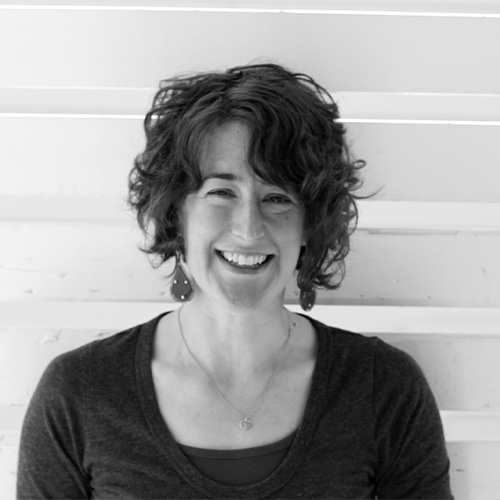 GRETCHEN HOOKER
Member
Gretchen works for the Biomimicry Institute, where for 10 years she has developed programs and educational content to support a global community of innovators in the field of sustainable, biologically-inspired design.
Gretchen was raised in Bozeman, Montana, though left the state for college and her early adult life. She completed her undergraduate education at Macalester College in St. Paul, Minnesota, and earned a master's in Industrial Design at Rhode Island School of Design in Providence, Rhode Island. In 2009 she returned to Montana and relocated to Missoula in 2012 to work for the Institute.
Gretchen's relationship with Homeword began when she and her partner, Derek, participated in a homebuyer course and succeeded in purchasing their home on Missoula's Westside in 2019. Gretchen feels extremely fortunate to have achieved the dream of homeownership and is passionate about keeping Missoula and Montana a welcoming, affordable, and sustainable place to live. In addition to supporting Homeword, she also advocates for neighbors' needs and liaises with the City as a leadership team member of the Northside/Westside Neighborhood Council. When not working, Gretchen enjoys gardening and spending time outdoors on foot and skis.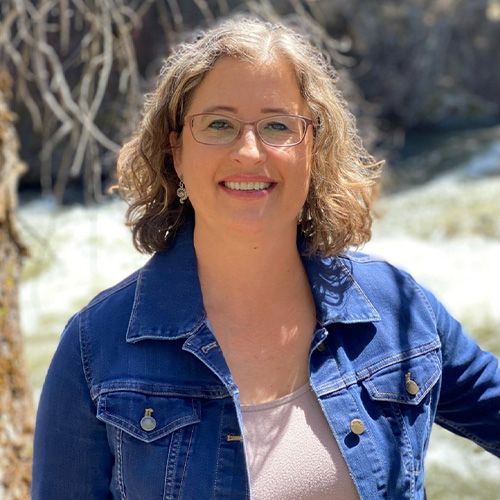 PELAH HOYT

Member
Pelah grew up on the Flathead Reservation, where she learned about caring for the land and people from the Confederated Salish and Kootenai Tribes. Her work focuses on improving our relationships with each other and the natural world.
As director of landscape connectivity for the Yellowstone to Yukon Conservation Initiative, Pelah bridges political divides and works across scales to conserve key wildlife corridors. She previously directed Five Valleys Land Trust's land conservation program, leading a team that created new trailheads, improved access to nature for people of all abilities, and protected 37,000 acres of priority lands and streams corridors.
Montana Governor Steve Bullock twice appointed Pelah to the Flathead Reservation Fish and Wildlife Board. Dedicated to public service, Pelah mentored emerging Southeast Asian professionals as a fellow with the U.S. State Department and the Mansfield Center and was a founding board member of Hellgate Hunters and Anglers. She earned a master's in resource conservation from the University of Montana and worked with communities in Ecuador on cloud forest conservation as a Peace Corps volunteer.
Pelah lives in Missoula with her husband and twin teenage sons.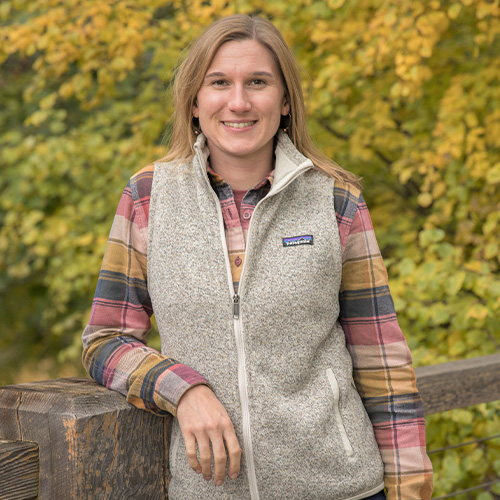 ALICE JONES
Past President
Alice was born in Missoula and grew up in Portland, Oregon. Alice returned to Missoula to attend the University of Montana and received a B.A. in English in 2007. After graduating from UM, Alice received a Fulbright Scholarship to teach English for a year in Spain. Alice earned her J.D. from the University Of Washington School of Law in Seattle in 2013. While in law school, Alice focused on environmental and public interest law. Alice was previously a staff attorney for Five Valleys Land Trust, and she is now an attorney with Weinberg & Hromadka, PLLC, in Missoula. Alice's practice focuses on land conservation law. Alice enjoys spending her free time in Montana's incredible open spaces hiking, backpacking, and skiing.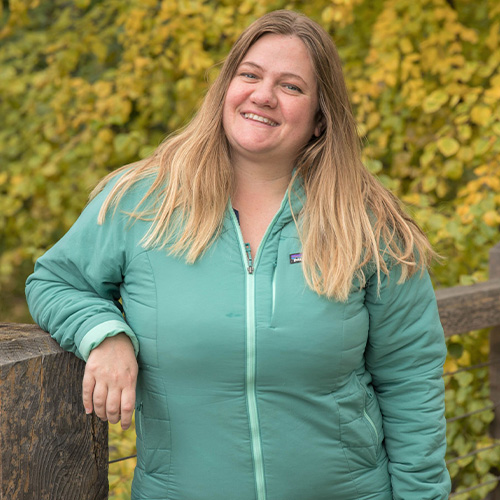 ADRIENNE MAXWELL
Member
Adrienne is thrilled to join Homeword's board. Adrienne is an attorney with Crowley Fleck PLLP in Missoula, where her practice focuses on employee benefits, taxation, and trusts and estate planning. In her free time, she is a volunteer coach for the Frenchtown High School speech and debate team, and enjoys hiking, skiing, and Missoula's excellent live music scene. Adrienne grew up in Somers, Montana and graduated from Flathead High School. She attended Bates College in Lewiston, Maine where she majored in philosophy, and earned her J.D. from Columbia University in New York City in 2010. After beginning her career in New York, she returned to Montana in 2012 and moved to Missoula in 2015.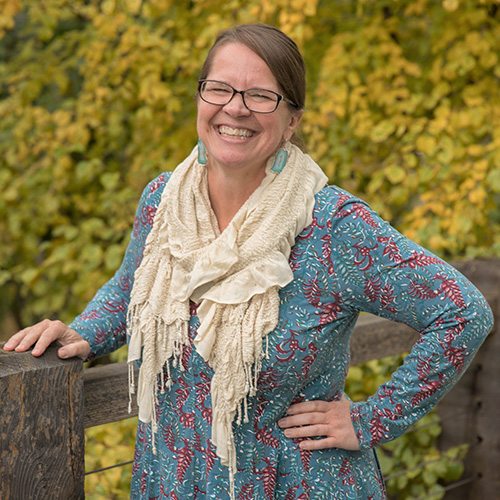 SARA NELSON
Member
Sara has been a lender for over 21 years, ten years as a Mortgage Lender in Metropolitan Detroit, and at Clearwater Credit Union as a consumer lender and now the Indirect Lending Manager. She received a Journalism degree from The University of Montana. Sara is passionate about equality and about helping people reach their financial goals.
Before joining this Board, she served as a Homeword Advisory Board Member for a year and continues to be a presenter in the Financial Skill Building classes. She has served on a variety of Homeword committees including Fundraising and Outreach, Finance, and as Chair of the Program Committee, as well as a member of the Executive Committee as Secretary, Vice President, President, and currently as Past President. Sara volunteers for a variety of non-profit organizations. She enjoys hiking, camping, live music and running her business, Sara Anne Sunshine Photography.
"I love helping people understand how credit works, and how to use loans to better their situation. For instance, keeping the balance on a credit card to 30% or less of the max credit line at all times can really boost your score, and the fact that it may make sense to keep making payments rather than paying a loan off early. Every person's credit profile is unique, so it's important to speak with a loan officer or financial counselor to get individual advice."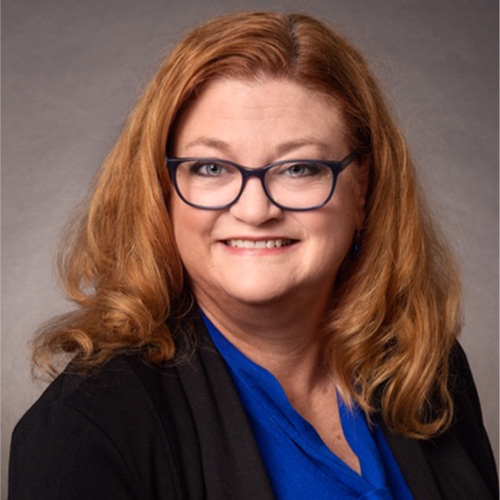 MAUREEN RUDE
Member
Maureen Rude retired as the Executive Director of the Montana Homeownership Network, dba NeighborWorks Montana in December 2019. She led a team that works with partnerships delivering homebuyer education and counseling services, Resident Owned Communities and supervised the lending operations in Great Falls. Prior to becoming the Executive Director Maureen was the Statewide Operations Director for 8 years. Maureen worked for Fannie Mae for nearly eight years prior to joining NeighborWorks Montana, first as Director of the Montana Partnership Office and then as Director of Housing Finance Agency business development. Prior to her work at Fannie Mae, Maureen was the Executive Director of the Montana Board of Housing and Administrator of the Housing Division for over five years. Maureen has significant housing finance experience, and enjoys working with all aspects of the housing industry including homebuyer education, counseling, finance and development. Maureen has served on numerous boards and planning committees over the years. She currently serves on the Board of Opportunity Bank of MT and is the Audit Committee Chair. Maureen is a graduate of the first ever class of Leadership Montana as well as Achieving Excellence in Community Development through Harvard and NeighborWorks America, and is a Certified Housing Development Professional.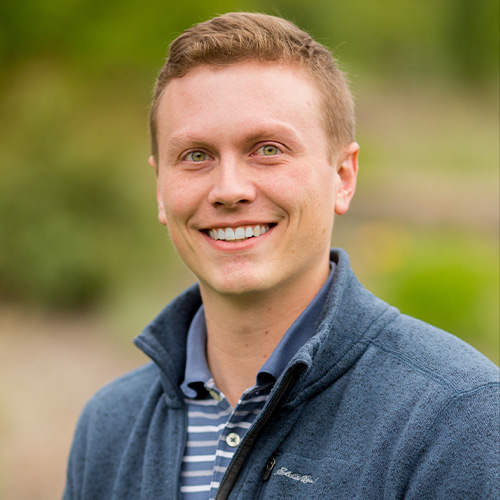 RYAN SEARS
Member
Ryan is a lifelong Montanan and graduate from the University of Montana. Upon graduating with a degree in economics in 2014, he began his career as a lender with TrailWest Bank. Shortly after beginning his career in banking, Ryan began volunteering with Homeword to present a portion of the Financial Skill Building courses. These courses along with the wonderful team at Homeword helped spur a desire for Ryan to reach out in the community to provide solutions to those in difficult financial situations.
Joining the Board provided a great opportunity for Ryan to continue assisting the community while using his knowledge and experiences to further Homeword's mission. He believes that the more knowledgeable individuals are with their own financial position and the more sustainable a community can develop, the better off everyone will be.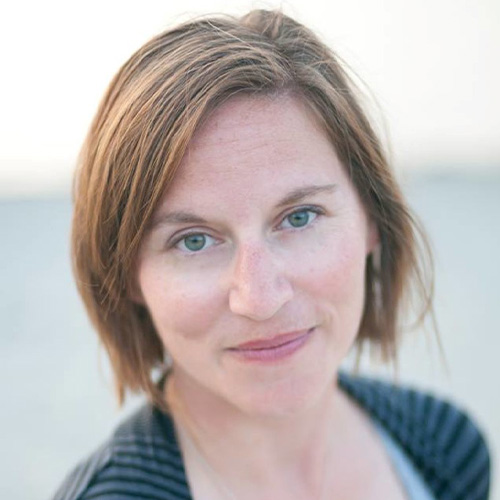 JESSICA VIZZUTTI
Secretary
Born and raised in Atlanta, Georgia, Jessica has called Montana home since 2006. She is the founder and principal creative at Cou Cou Studio, providing writing, photography, and communications consulting to organizations nationally. She earned a degree in Journalism and Telecommunications from the University of Georgia and studied literature at Jesus College at The University of Oxford. Jessica gained extensive experience in marketing and public relations first in the art and design field as a Gallery Director and then in public health communications as a Director of Marketing and Communications at the University of Montana health center. She also contributes time as a volunteer coordinator for pledge drives at Montana Public Radio.
When not working Jessica enjoys spending time with her husband and two children. She loves cooking, gardening and spending time outdoors year round.
"I am thrilled to serve on the Homeword board and contribute to making Missoula a place everyone can call home. I am passionate about connecting people with the information and resources they need to succeed and thrive."

JESSICA WELTMAN
Member
Jessica Weltman works as the director of institutional compliance for the University of Montana where she provides strategic direction and oversight for all university compliance activities. In this role she draws upon over twenty years of legal experience, nearly half of which have been in higher education providing training and guidance on ways to reduce barriers and increase equity, conducting campus and workplace investigations and mediations, and bringing together stakeholders to build policies and processes to strengthen compliance with the many laws and regulations governing colleges and universities. Since moving to Missoula in 2004, Jessica has been involved in the community as a mediator, a member of Missoula's Just Response team which addresses safety needs and responsive processes for individuals experiencing child abuse, domestic violence, sexual assault and human trafficking, and as part of Missoula County Public Schools I-Value team. Jessica first learned of Homeword while serving as a board member for Women's Opportunity & Resource Development, Inc.